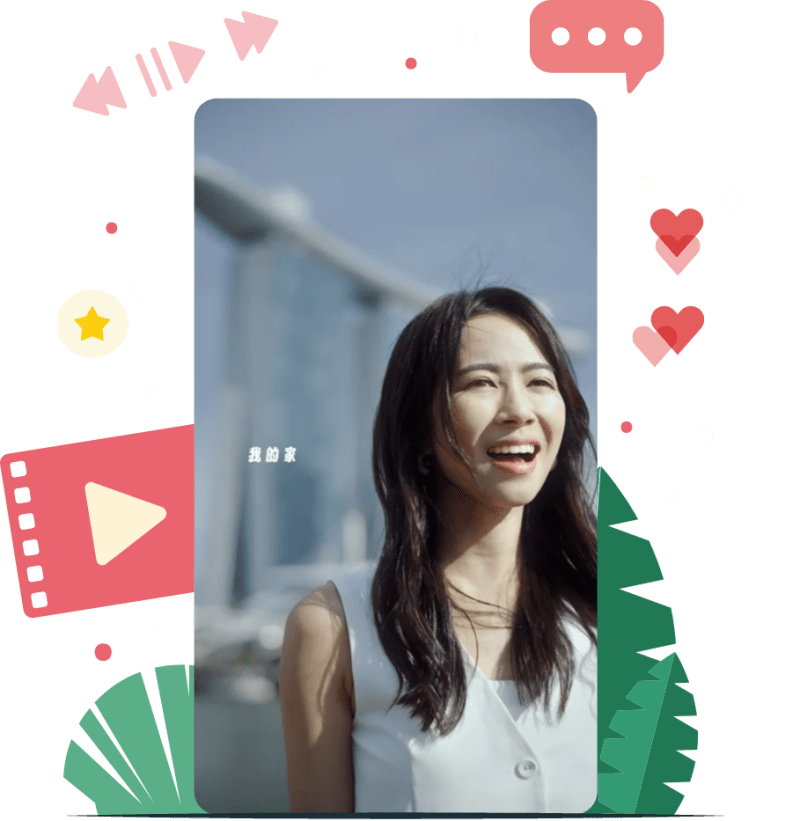 参赛规则
Contest Rules
来临国庆,通过视频表达你对新加坡的爱吧!即日起至2023年8月27日,拍摄创意短视频并上传至 TikTok 或 IG Reels,就有机会赢取总价值超过$9,000的奖品!
搜寻

TikTok

或

Instagram

平台上任何与

NDP

有关的音乐,并将其融入所制作的短视频中。创意短视频主题为 "

#ilovesingapore

"
视频语言必须是双语(中和英)
视频不超过2分钟
视频不能包含具有亵渎、裸露或淫秽性质的内容
视频必须发布到自己的社交媒体上,并加上专用标签

#ilovesingapore23

提交截止日期:2023年8月27日, 23:59
*附带条款
For this upcoming National Day, express your love for Singapore through video! From now until 27 August 2023, shoot a creative short video and upload it to TikTok or Instagram Reel for a chance to win prizes worth over $9,000!
Find any music related to NDP available on TikTok or IG and use it to create creative videos revolving around the theme of #ilovesingapore
Videos must be produced in both languages (Chinese and English) to demonstrate bilingualism
Do not exceed 2 minutes
No profanity, nudity, obscenity
Post video on own social media site, add dedicated hashtag (#ilovesingapore23)
Submission deadline: 27 August 2023, 23:59
*Terms and Conditions apply
奖品
Prizes
第一奖

/ 1st Prize:

11" iPad Pro (Wifi) 1TB with Apple Pencil + Magic keyboard
第二奖

/ 2nd Prize:

XGIMI Halo+ FHD Projector (900 ANSI Lumen, Android TV 10, WiFi) + GoPro HERO11 Black Creator Edition
第三奖

/ 3rd Prize:

PlayStation VR2 CFI-ZVR1 + Razer Iskur Gaming Chair with Built-in Lumbar Support
最佳创意视频奖

/ Most Creative Video prize:

AirPod Max (3位得奖者 / 3 winners)


#ilovesingapore23
你的视频是否出现在我们的社交墙上了?如果还没,现在就开始拍摄及上载视频并加入我们吧!
Is your video up on this social wall? If not, start filming and join us now!